If you haven't noticed I recently added a book review section to my blog. I have always had an avid excitement for reading, and being able to have the opportunity share my passion for books just made me so happy I had to do it!
So to kick off some bookness to my blog, I have decided to recommend some of my favourite books to you all!
The Lovely Bones
by
Alice Sebold
"Sometimes the dreams that come true are the dreams you never even knew you had."
My name was Salmon, like the fish; first name, Susie. I was fourteen when I was murdered on December 6, 1973."

So begins the story of Susie Salmon, who is adjusting to her new home in heaven, a place that is not at all what she expected, even as she is watching life on earth continue without her -- her friends trading rumors about her disappearance, her killer trying to cover his tracks, her grief-stricken family unraveling. Out of unspeakable tragedy and loss, THE LOVELY BONES succeeds, miraculously, in building a tale filled with hope, humor, suspense, even joy.
It's not the happiest book in the world, but there is something hard hitting, emotional and so beautiful about this story, that I just have to recommend you read it!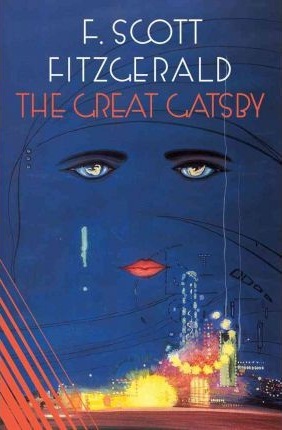 The Great Gatsby
by F. Scott Fitzgerald
"So we beat on, boats against the current, borne back ceaselessly into the past."
Self-made, self-invented millionaire Jay Gatsby embodies some of Fitzgerald's--and his country's--most abiding obsessions: money, ambition, greed, and the promise of new beginnings. "Gatsby believed in the green light, the orgiastic future that year by year recedes before us. It eluded us then, but that's no matter--tomorrow we will run faster, stretch out our arms farther.... And one fine morning--"Gatsby's rise to glory and eventual fall from grace becomes a kind of cautionary tale about the American Dream.
I'm very sure everyone has heard of The Great Gatsby! For me it's a personal favourite due to Fitzgerald's romantic, rhyming writing style. It just makes a girl wanna swoon.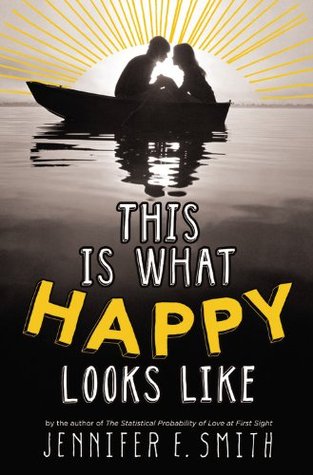 This is What Happy Looks Like
by Jennifer E. Smith
"Nothing's all that scary if you can see it coming."
If fate sent you an email, would you answer?
When teenage movie star Graham Larkin accidentally sends small town girl Ellie O'Neill an email about his pet pig, the two seventeen-year-olds strike up a witty and unforgettable correspondence, discussing everything under the sun, except for their names or backgrounds.





Then Graham finds out that Ellie's Maine hometown is the perfect location for his latest film, and he decides to take their relationship from online to in-person. But can a star as famous as Graham really start a relationship with an ordinary girl like Ellie? And why does Ellie want to avoid the media's spotlight at all costs?
This is such a cute, contemporary sweet story that I really recommend you read
if you want a summer story.
There are so many other books I can recommend you read, but I hope you enjoyed the three books I love!
Thank you so much for reading,
Have a great day!